NamaStacy International Yoga Day
Sponsor NamaStacy International Yoga Day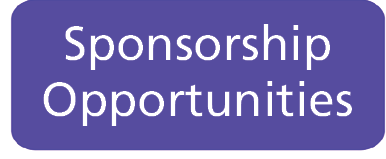 Purchase Tickets on EventBrite below:

Grab Your International Yoga Day Tickets Today!

---
Yoga is an ancient discipline from a traditional setting that has grown in popularity to be enjoyed by practitioners in every region. By proclaiming June 21st as the
International Day of Yoga
, the General Assembly has recognized the holistic benefits of this timeless practice and its inherent compatibility with the principles and values of the United Nations. Mayor Susan Haynie of
Boca Raton, FL
proclaimed June 21st as International Yoga Day in the City of Boca Raton this past June 2015.
Yoga offers a simple, accessible and inclusive means to promote physical and spiritual health and well-being. It promotes respect for one's fellow human beings and for the planet we share. And yoga does not discriminate; to varying degrees, all people can practice, regardless of their relative strength, age or ability.
Our goal is to recognize International Yoga Day in the City of Boca Raton every year on June 21st.
We wish to provide a platform to connect our community to one another on a personal level. In doing so, something else happens on a broader scale. A true shift in consciousness transpires as millions of yogis partake in some sort of recognition globally. We hope to offer Boca Raton an opportunity to join in on this movement. All proceeds will benefit NamaStacy Yoga Corporation®; an international nonprofit 501(c)(3) that was founded here in south FL and gives 100% of its earnings back to the community (www.namastacyyoga.org). We are committed to providing a safe and comfortable environment where individuals and families of all ages can come together for a common cause. Focusing on the physical and mental aspects of yoga throughout our Festival will not only leave the attendees feeling more connected with one another in Boca, but also around the world.
---
Event Details
Something for everyone! Mix & match your day.
Find more details on our Facebook page here.***
JUNE 21, 2017 at the Mizner Park Ampitheater
Sponsored by: yoga hOMe® of Pompano Beach
AM EVENT:
10:00 AM – 2:00 PM
Silent Yoga & Mini Workshop with "The Yoga Couple" of Las Vegas, NV
DONATION: $75
Ashley Cottrell & Mathew Micheletti from Tru Fusion of Las Vegas, NV will be guiding you through a very unique SoundOFF™ Experience yoga flow on the lawn of Mizner Park Ampitheater to help raise awareness for Alzheimer's Assocation® and The Longest Day®. Tickets are $75 for the Silent Yoga experience which includes a mini-workshop The Yoga Couple will provide. Open to ALL-LEVELS.
Pre-Party Event:
3:00 PM – 5:00 PM
VIP Pre-Party for the "TRI-county TRIbe" with Rob & Megan Newmans of Miami, FL
DONATION: $10
Upgrade your TRIbal experience to include the VIP Pre-Party where you'll find Acro Demos by Rob & Megan Newmans of Miami. You'll also be able to enjoy live music while getting ready for the main event!!! We'll have body painting, henna, glitter girls, and feather boys (why not?!)… Sounds like FUN! cOMe meet the hOMies from yoga hOMe® of pOMpano Beach at their booth signing up NEW STUDENTS. Juices and other fun stuff will be on hand. Enjoy!
Main Event:
5:00 PM – 10:00 PM
3rd Annual NamaStacy International Yoga Day "TRI-county TRIbe – The Longest Day!®"
with SPECIAL GUESTS & "Master of CerOMonies"; Suzanne Boyd of CBS 12 & Brie Mazin of YOUnited TV™
DONATION: $30
5:00 PM – Doors Open for TRIbe
6:00 PM – 6:30 PM: WelcOMing Ceremony – Mayor Speech
6:30 PM – 8:00 PM: VinVersion Yoga® class lead by Founder Corbin Stacy (ALL LEVELS)
8:00 PM – 8:30 PM: Taiko Drumming
8:30 PM – 9:45 PM: Yin Yoga & Meditation lead by Founder of Vegas Gone Yoga Festival Kristina Blunt & Deepak Chopra Meditational Specialist Pam Butler of Return to Life (ALL LEVELS)
9:45 PM – 10:00 PM: Closing Remarks
A portion of these proceeds will benefit the Alzheimers Association – "The Longest Day®"
All other proceeds will benefit NamaStacy YOGA Corporation's® INTERNATIONAL 501(c)(3)
Become a Sponsor.
Click here
for more information.
Purchase International Yoga Day Tickets